Birmingham Real Estate with David Silverstein
Behind the scenes, several partners have come together to design and plan The Tramont, including David Silverstein, president of The FiveStone Group. With decades of experience, David brings his legal and commercial real estate experience to the project. Prior to establishing The FiveStone Group, David served as principal at Bayer Properties where he was instrumental in several development projects, including The Summit Birmingham, Cahaba Village, and The Pizitz.
In the past few months, the American real estate market has seen quite a shift with increased mortgage rates and talks of a recession. We sat down with David to talk about the real estate market in Birmingham and why it is a city that offers more stable property investments.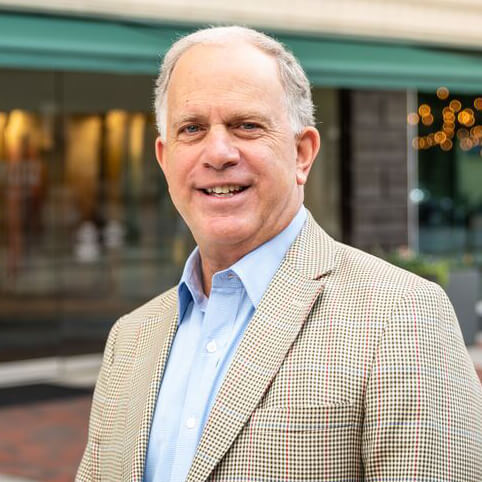 What's your take on the current state of real estate in Birmingham?
Like many markets around the country, Birmingham is experiencing the impact of coming out of Covid. However, Birmingham is positioned better than other markets in the sense that our city is very stable in its growth without significant ups and downs. The foundation of Birmingham's economy is the presence of major medical institutions, like the University of Alabama Birmingham, Southern Research, St. Vincent's, and Grandview. Further, Birmingham has a strong banking environment and is home to a significant number of nationally recognized general contractors. Our medical, banking and construction institutions collectively provide a stable economic environment for our city.
We are also fortunate to have solid leadership on the political front with our mayor and city council working together.
How does The Tramont influence and/or differentiate itself from other projects in Birmingham?
First and foremost, we believe the location of The Tramont is ideal for the type of product we are seeking to bring to the market.
Further, The Tramont will offer a condominium design that is unique to our market. With amenities such as a 24-hour concierge, covered parking, and a top-line wellness studio, The Tramont will certainly distinguish itself from other condominium projects in Birmingham.
What is The Tramont's role in the evolution of Birmingham real estate?
When we first built The Summit, our goal was to bring to Birmingham a new and dynamic shopping venue. We also sought to bring, to this market, retailers that did not have a presence in Birmingham. The Tramont is bringing to Birmingham a residential lifestyle and experience not currently being offered, but yet is available in our sister cities like Nashville, Atlanta and Charlotte. We believe that our consumer understands what's being offered in other markets and we would like to see such a new residential product offered in Birmingham.
Given the current economic climate, tell us your thoughts on commercial real estate in the area and its status.
The commercial real estate landscape in Birmingham continues to be positive. One challenge Birmingham has is that we must continue to attract new employers to our city, which leads to growing the population and workforce.
What do you think the next three years hold for Birmingham's real estate market?
Our team continues to plan new and exciting projects. As I have often said… "Birmingham is not Mars" and new and exciting projects can certainly be successful here just like in other cities across the country.
Our city is really a hidden jewel. Our cost of living is very manageable compared to other markets, the weather is fantastic, and the cultural well-being of our city is very strong, as reflected by the presence of the Civil Rights Institute, Birmingham Museum of Art, and the Alabama Symphony Orchestra–just to name a few. Birmingham represents a wonderful place to live, work, and raise a family.
What are your favorite parts of Redmont Park and Birmingham overall?
The Redmont and Highland Park communities, located in our Midtown area, are so unique and special. These neighborhoods are in terrific locations within the city. Residents are 10 minutes away from UAB and downtown with easy access to the Red Mountain Expressway and the 280 corridor. The Midtown area is just a cool place to live and work. A lot of our fine dining is in this area and residents in these neighborhoods enjoy the walkability of their communities with access to great public parks.