Creating an Outdoor Oasis
With Designer Meredith Sherrill
When designing The Tramont, the architects and designers at D&A Companies knew that they wanted to create residences that celebrate indoor-outdoor living. After all, it would be a waste to not capitalize on the building's stunning views of downtown Birmingham, the cascading edge of Red Mountain, and the iconic Vulcan statue. So, the team prioritized adding gracious balconies and covered loggias that not only offer one-of-a-kind views, but are also large enough to serve as an outdoor living room. 
Connected to the interior living space, these expansive outdoor areas allow residents to entertain and relax while enjoying the great outdoors. Ranging from 150 square-feet to as large as 4,350 square-feet in the penthouse, The Tramont's terraces serve as a living space filled with potential to make it your own. Each residence is also equipped with wall sconces and a hose bib for those who want to exercise their green thumb.  
When it comes to creating and individualizing an outdoor oasis, we turned to Meredith Sherrill, owner and designer of M.Sherrill Design. Meredith's design experience can be found in various homes around the south as well as several Birmingham hotspots, like Key Circle Commons in English Village. With each project, Meredith aims to strike a balance between creating a space that is contemporary and clean, yet also warm and inviting. The result is an appreciation for symmetry and classical proportions while incorporating playful lines and unexpected scale.  
Meredith's recommendations for creating an outdoor space that serves as both an oasis and an invitation to entertain and connect: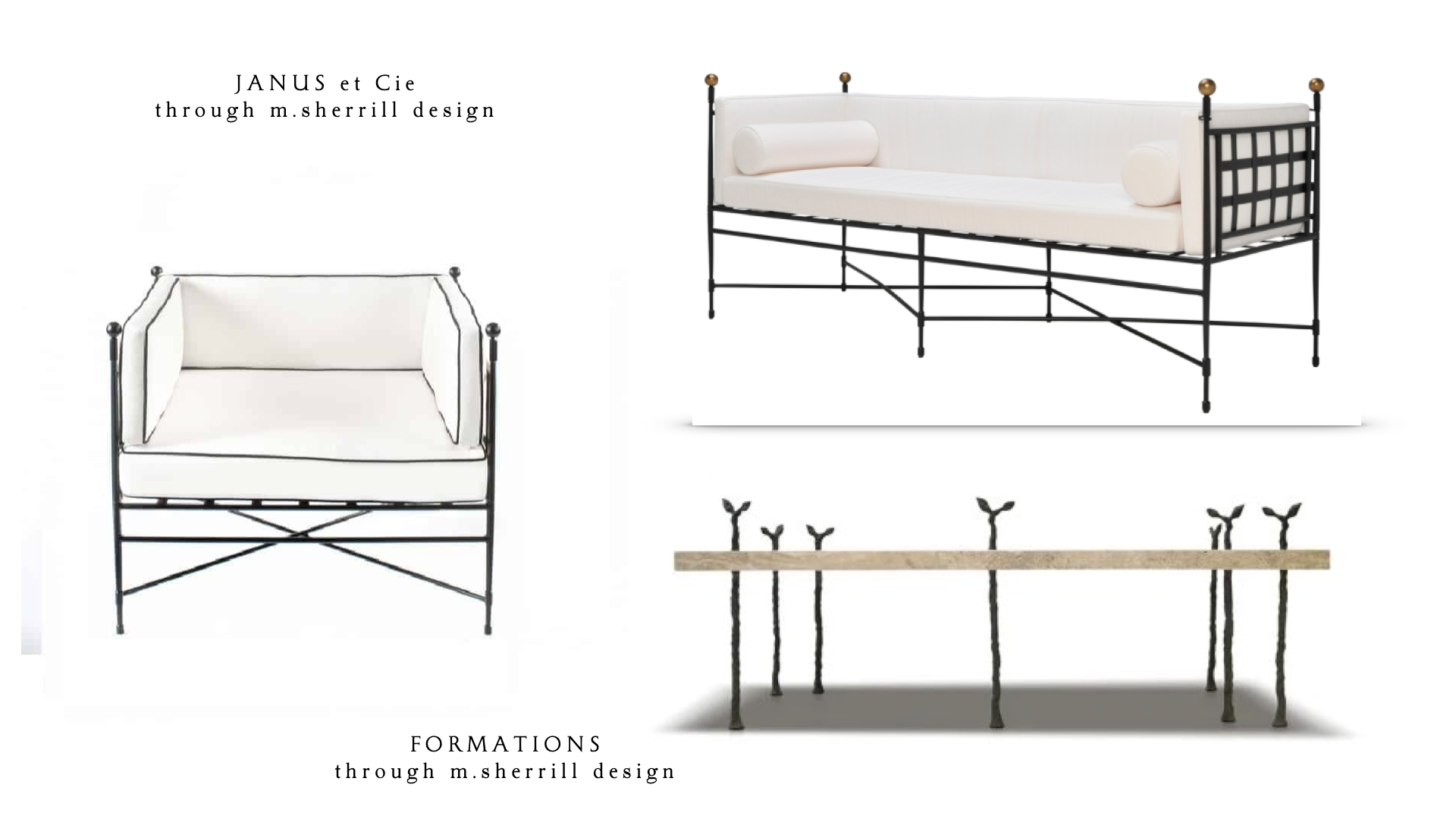 "I have the utmost respect for both natural colors and honest materials. These two elements allow for timeless additions to a space. JANUS et Cie and Circa Interiors are two of my favorite brands when selecting furniture – their pieces can stand the test of time!"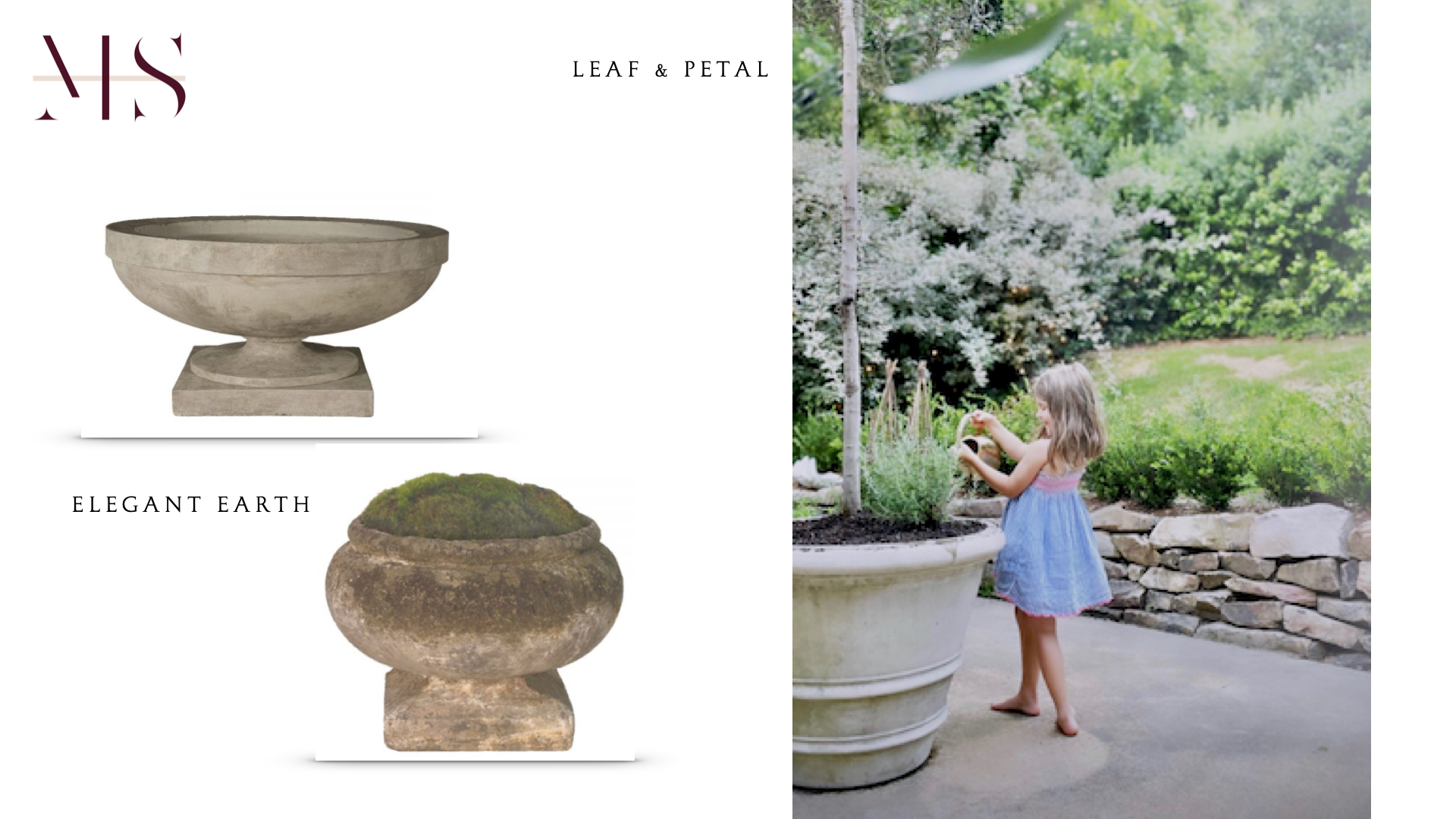 "I like to balance clean lines and contemporary architectural features with time-worn and rustic antiques. Both Leaf N Petal and Elegant Earth have a great selection of planters, greenery, and outdoor accessories."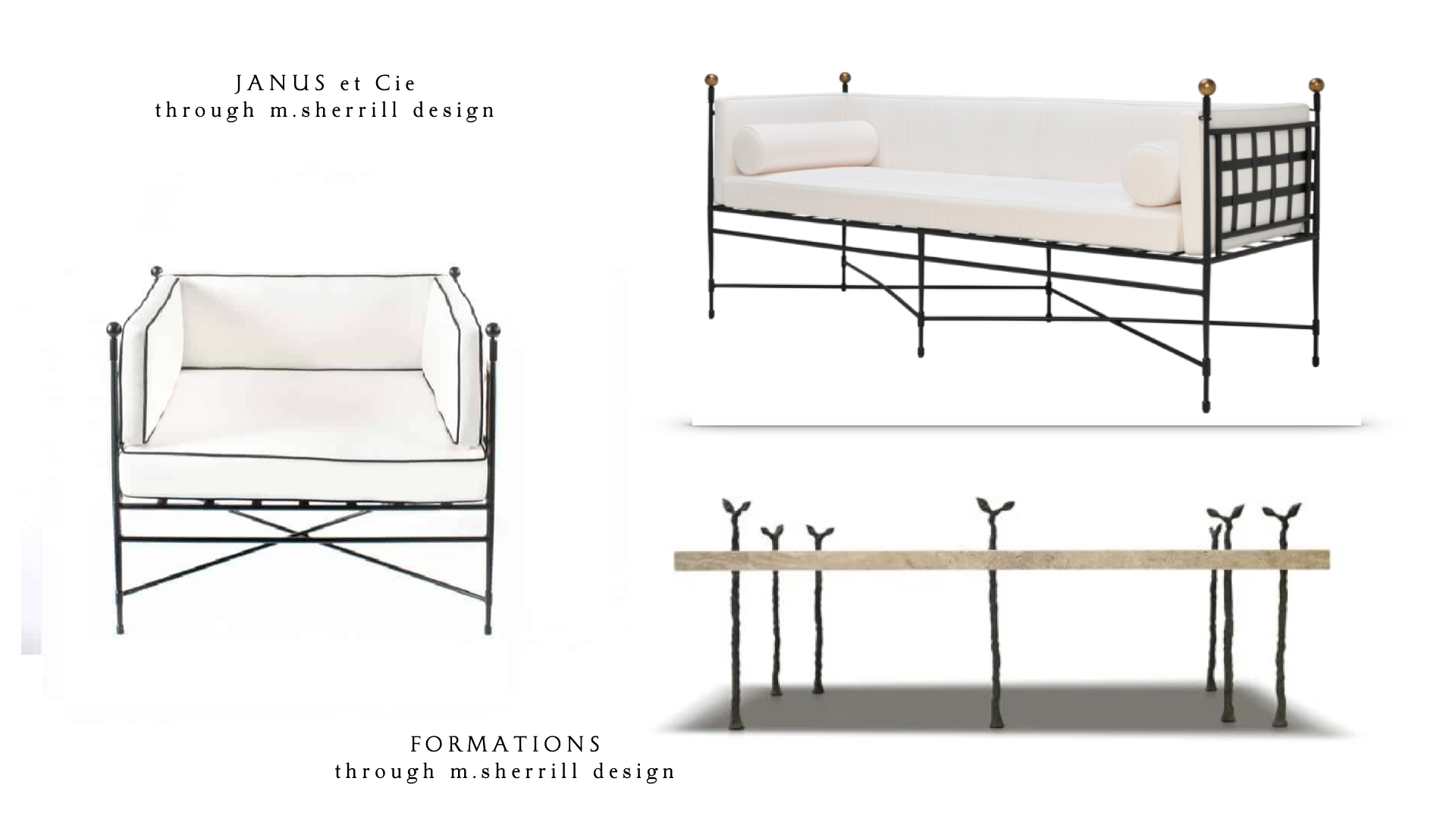 "The spaces we turn to most in our homes are ones that welcome us in all facets of our lives. When creating an outdoor space, it needs to be one where you can effortlessly live, work, rest, and revive. This loveseat and chair from JANUS et Cie are not only stunning pieces; they are also comfortable enough to host a cocktail hour, wrap up work emails for the day, or cozy up in to finish a great book on a Sunday afternoon."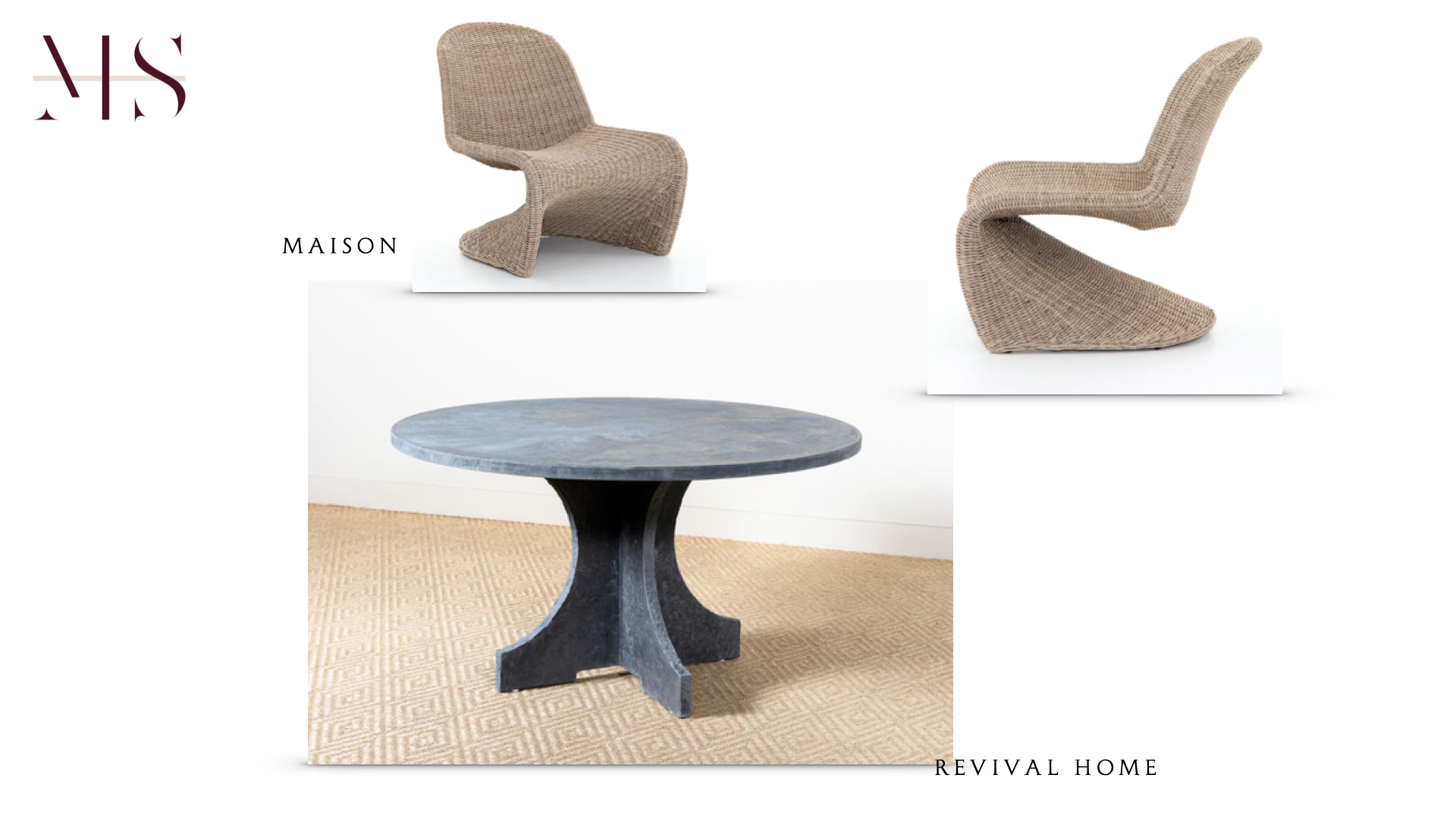 "The lines of these Maison chairs add a playful touch to the space, allowing both residents and their guests to relax and feel at home on the terrace."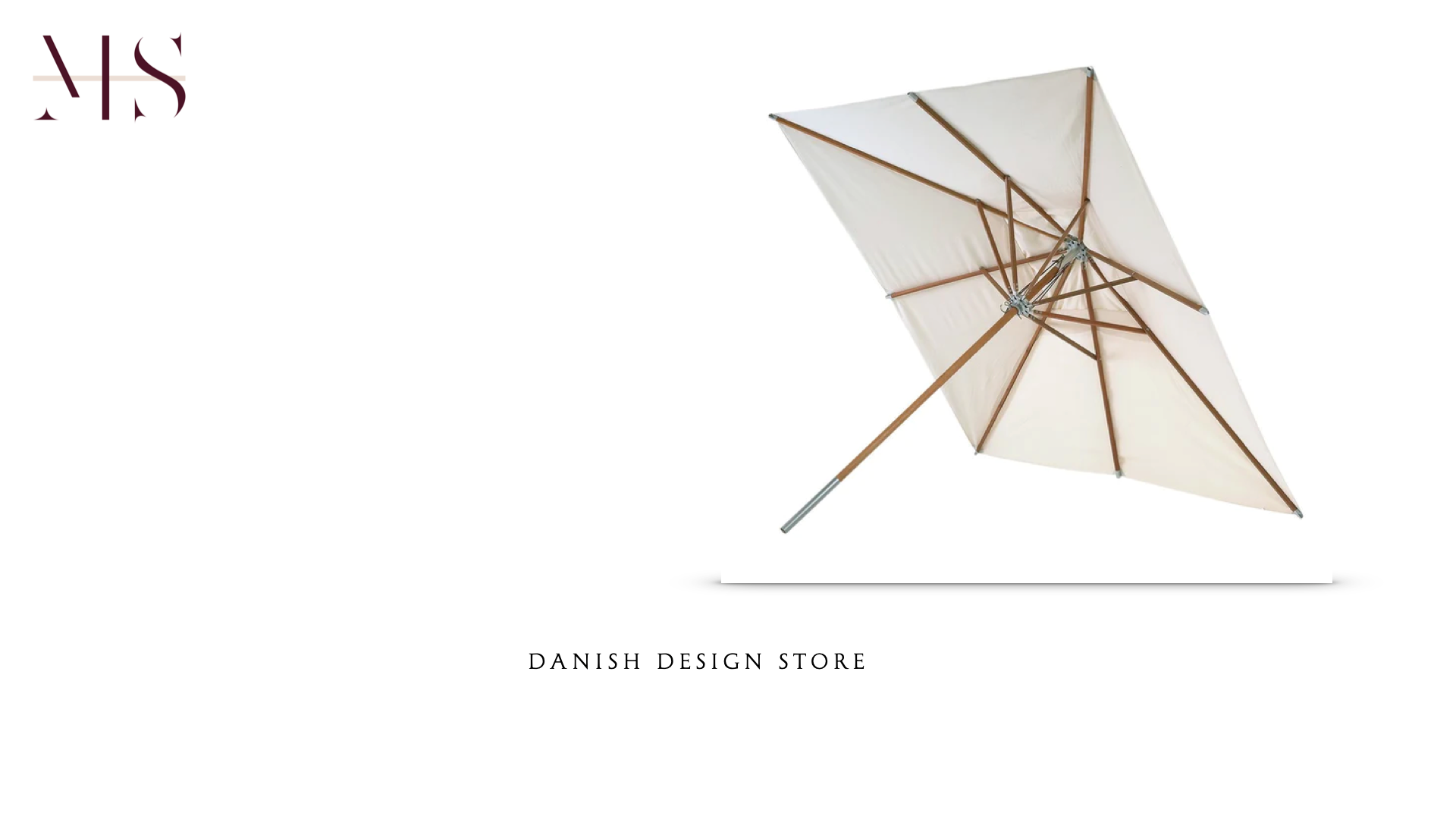 "It just takes one summer in Birmingham to know that the heat is no joke. An umbrella is essentially a requirement for any well-used terrace or deck. I love this umbrella from Danish Design Store because it's both chic and functional."