What is a Condo? Then vs. Now
From humble beginnings, the evolution of today's condominiums offers the ultimate intersection of luxury and location.
Picture a condo—whether that's a converted walk-up, an airy loft, or a sky-high flat with panoramic views—you're likely envisioning spaces offering walkability, ample amenities, and convenience.  
But that wasn't always the case.  
"The first multi-family developments that appeared in the U.S. in, of course, New York City were nothing like the condos we have today," said James McCormick, Partner & Director of Construction at D&A Companies, the team of real estate professionals and architects behind Birmingham's newest luxury condominiums, The Tramont.
"It wasn't until the late 1800s that celebrated buildings like the Dakota, the Gramercy, and the Chelsea began raising the bar and changing opinions on what vertical-living could be." 
Taking cues from these early condominiums, today's condo residences combine the original appeals of convenience, community, and proximity with access to new materials and systems—from central air and heating, in-unit laundry, acoustically engineered glass, and reinforced concrete— to create upgraded spaces with all the comforts of home. As a result, residents of The Tramont have all the benefits of a single-family home with coveted million-dollar views.  
"Condo living used to be solely out of convenience," said McCormick. "You'd select a city address based on proximity to work or transportation; but now, it's seen as fashionable, an opportunity for a truly intentional space that offers amenities and luxury services out of reach for most single-family homes." 
At The Tramont, 28 bespoke condos span seven floors, boasting views and accessibility to Birmingham's most desirable neighborhoods, including Redmont, Highland Park, and English Village—but beyond location, the modern residences offer all the building blocks to deliver exceptional living, from spacious open floor plans to functional communal spaces.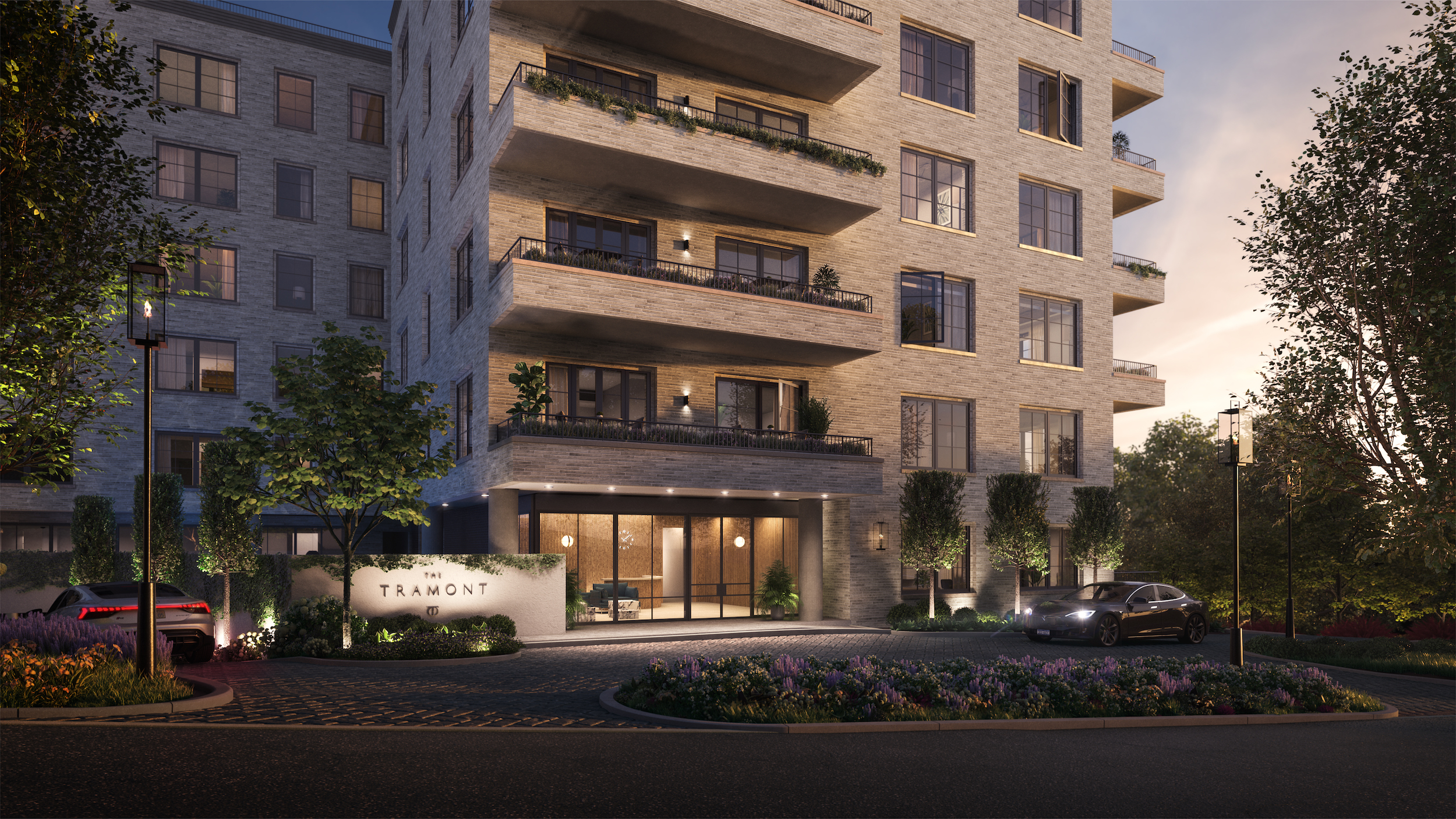 Privacy and prestige are achieved through a combination of carefully curated amenities and building features—many of which are the first of its kind for the city—including private parking and a dedicated concierge offering white-glove service around the clock for Tramont residents and their guests.  
Acting as both the architects and designers for The Tramont, the D&A team is uniquely positioned to ensure these important dimensions are never compromised. Knowing that history demonstrates the market's appreciation for condominiums, the team has also added amenities that are not found elsewhere in Birmingham. This means that The Tramont is not just a place to call home, it's a functioning investment.   
"We wanted to offer an elevated level of care and attention to detail that Birmingham has never seen before," said McCormick. "It's what sets apart a great place to live from an extraordinary one." 
Building from the desire to feel at one with the community and nature, The Tramont features both indoor and outdoor living with gracious balconies, terraces, and covered loggias—so the surrounding city is never out of sight. A fitness retreat, complete with infrared sauna and yoga/barre studios, as well as a landscaped terrace garden with a sizeable lap pool offer upgraded amenities and unparalleled luxury—a testament to how truly far condo developments have come. 
All of these amenities come together to ensure The Tramont offers an asset that residents can appreciate both now and 50 years from now.  
"With more than 73 million Americans living in either condominium communities or homeowners' associations today," says McCormick, "it's important for us to reclaim the agency to create spaces that are vital to cities."