Four Design Trends for Luxury Condo Living
A look at creating highly livable spaces with understated and timeless elegance 
Each year sees its share of trends that come and go—oftentimes phasing out as quickly as they developed—so, what's the key to a well-designed living space that's refined and modern today, but will hold timeless value down the line? According to some of the community's industry professionals, including the team behind Birmingham's newest luxury condominium The Tramont, the following are the material and design trends that will dominate the market for years to come. 
1. Local & Timeless Materials
Thoughtfulness in material selection and space planning remains top of the list for new upscale developments. While century-old materials, like brick, wood, and stone generate warmth and familiarity, real estate insiders have said it's the innovations that are made beneath the surface that really count. Investments in long span concrete frames have afforded wide open living spaces with perfect proportions and exceptional floor plans.
In Birmingham, The Tramont is incorporating materials that will not only stand the test of time—in both durability and design—they're working to source smarter not harder. American and North American vendors for cabinetry, vanities, and other millwork will be utilized in lieu of the traditional European or other imported materials—which cuts down on greenhouse gas emissions and the overall carbon footprint of the project. Similarly, the highly sought after wide-plank, solid white oak flooring, which will be a staple in all residences, will also be sourced from North America. Even local brick and masonry will be incorporated, including stunning Alabama white marble, which will adorn the condo's gas fireplaces and mantels, as well as the concierge desk in the lobby.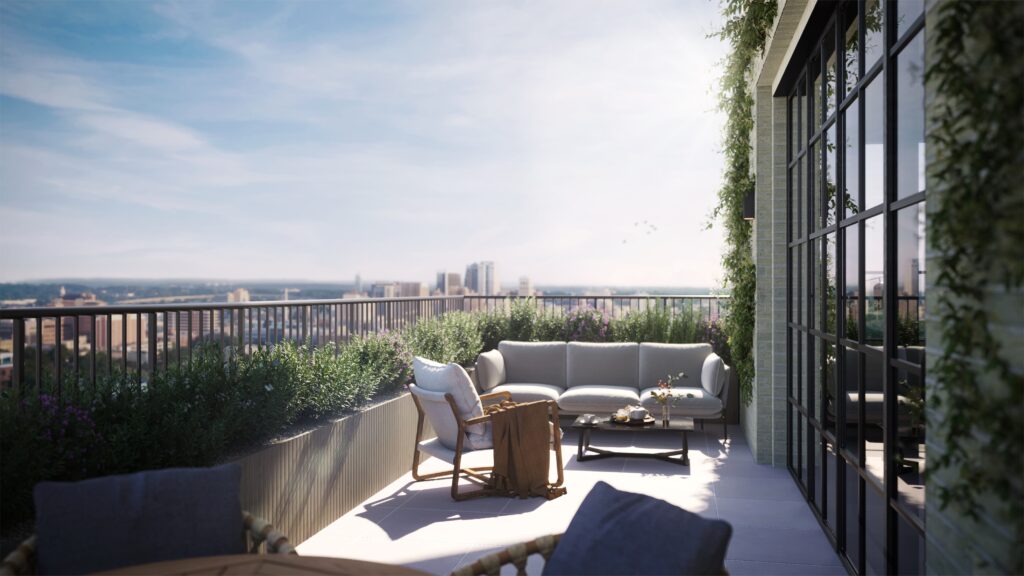 2. Seamless Connection to the Outdoors
A combination of gracious outdoor spaces, including terraces, balconies, and covered loggias, as well as materials and finishes that invoke elements of the outside world—like stone and natural wood—establishes a sense of place and a subtle connection to the surrounding landscape.  
In projects like The Tramont, which features expansive outdoor living spaces and unobstructed views of downtown Birmingham, Redmont, and Highland Park neighborhoods, the abundant landscaping and stunning views provide a highly coveted connection to the outdoors.
On the interior, the designers employ a simple palette of wide-plank white oak flooring, Italian natural stone countertops, and locally sourced white marble accents. "Both classic and entirely relevant, we've seen an increased demand for white oak flooring as well as other solid-wood furnishings and cabinetry," said James McCormick, a partner at D&A Companies, the innovative team of real estate and architecture professionals behind The Tramont.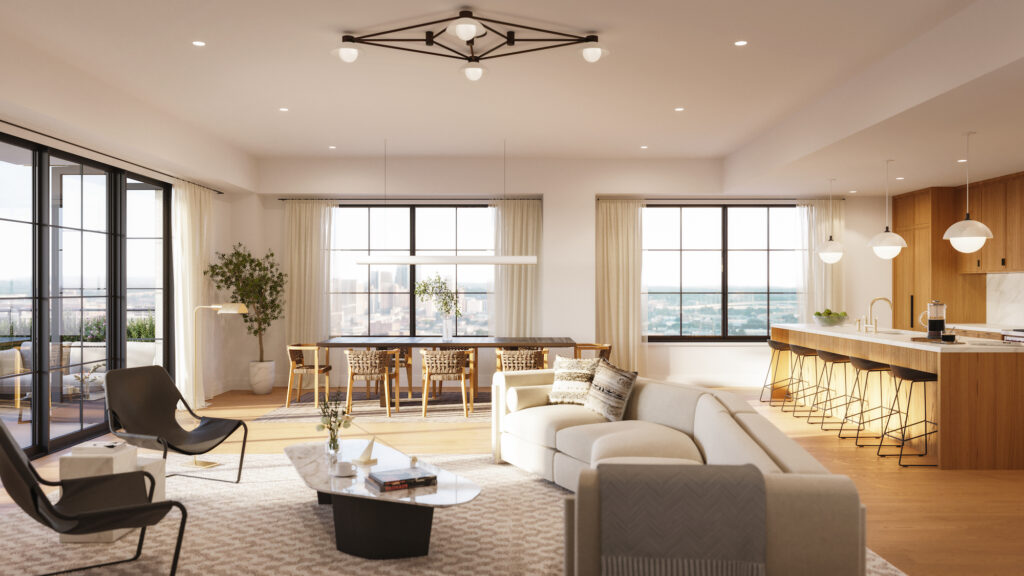 3. Maximize Natural Light
While an abundance of natural light in a living space is not a new trend, it's one that has become increasingly important as the home has transformed into a place that we not only rest and relax, but also serves as a dedicated workspace, a home gym, a gathering place, and more. We've seen architects move towards higher ceilings, larger windows, and a minimalistic approach to window treatments.  
"Residences at The Tramont feature soaring 10-foot ceilings and large metal-framed windows to maximize the building's abundant natural light," says Evan Watts, a partner at D&A Companies.  
As for interior design, motorized shades are also a great way to allow sunshine to flow freely during the day, while easily lowered in the evenings for increased privacy. The Tramont has embraced this design trend with low-profile power outlets conveniently located at the window headers in every residence.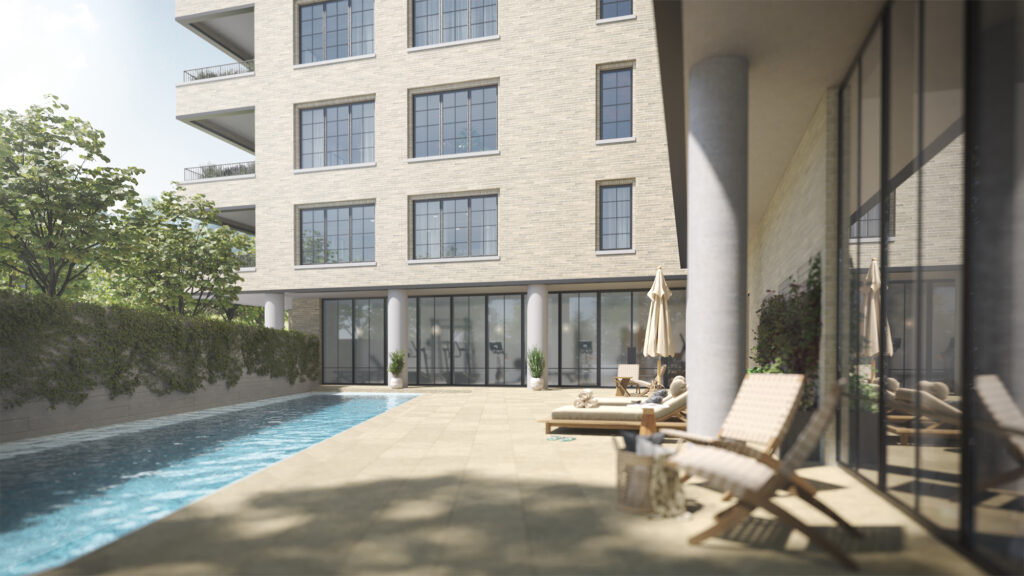 4. A Sense of Privacy
Condominiums offer the opportunity to live in prime locations, often in highly-desirable city centers and downtowns—an interconnected hive buzzing with life and energy. Once thought to lack the peace and privacy offered by a single-family home, a well-developed condo has the ability to foster both a sense of community, while offering a quiet retreat from the hustle and bustle of city life. Thoughtfully designed projects, like The Tramont, offer innovative design solutions like acoustically insulated, energy-efficient windows along with well insulated deep masonry walls for noise cancellation and premier sound performance, even in highly populated areas.  
Catering to the modern urbanite, they've also curated the building with relevant and practical amenities, including gas fireplaces, built-in wine coolers, a private parking deck, and even a pet mudroom. At the same time, there are plenty of opportunities to relax and congregate in the landscaped terrace garden with lap pool or the wellness retreat with sauna, bathing facilities, gym, and yoga & barre studios. These spaces afford the comfortable conveniences and privacies of the modern home, while building a wonderful sense of community. 
These desires and trends are a reminder that today's luxury condo living must employ sophisticated details rather than opulence—a quiet lavishness that's expressed through the authenticity, a sense of place, a connection to nature, and quality materials.