Man's Best Friend
Elevated living with your four-legged family in mind 
There's a reason why dogs are referred to as "a man's best friend." From companionship to protection, it's no secret that people will go to extreme lengths to ensure their canine has it made – and ample room to play is top of the list. Just a two-block stroll from The Tramont down historic Highland Avenue leads you to Birmingham's unofficial dog oasis – Caldwell Park.  
Occupying a low-lying basin, bordered by shady trees, and covered with green grass, Caldwell Park is the perfect place to find some natural respite. Let your canine loose to play with the other neighborhood pups and connect with neighbors while you are there. It's also a great opportunity to explore the surrounding attractions including the Virginia Samford Theater situated near the base of the park, and Metropolitan Arts Council offices just adjacent to the theater.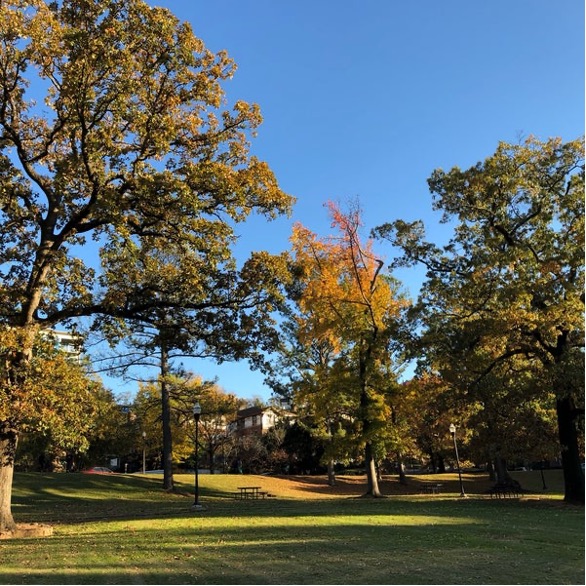 Several cultural events have also called Caldwell Park home including performances by the Alabama Symphony Orchestra's via their Sounds for Summer program, and Do Dah Day, an annual pet parade and music festival beloved by locals.  
There's nothing worse than returning from a great afternoon at the park to have your dirty pet run rampant throughout your house. Needless to say, it's not the adventure anyone is looking for. Knowing the importance of pets and function, The Tramont's pet mudroom eliminates this worry by providing an easily accessible space dedicated to your dog on the lobby floor of the building. A washing station and mini pet spa make the indoor to outdoor refresh easy, so your space stays sparkling and your pet is clean before you even head upstairs to your residence. 
Elevated living is for everyone, canines included. The Tramont ensures you, your space, and your pet are thought of and taken care of to the best degree possible.