Styling Spaces
With Design Supply Founder Laura Vogtle
Embracing her entrepreneurial spirit and inherent eye for design, Laura Vogtle opened Design Supply in November of 2017. The 9,000 square foot showroom is a one-stop shop for fine art, furniture, antiques, home décor, and design inspiration.
In addition to a unique retail offering, Design Supply is also home to the L. Vogtle Interiors offices. Laura and her interior design team create spaces for their clients that are rooted in traditional design, but with contemporary elements and artistic touches. This approach results in unique rooms that are both art-centric and stylish, while still maintaining a focus on comfort and practicality (after all, Laura is a mother of five and understands the importance of a home that functions well for a family).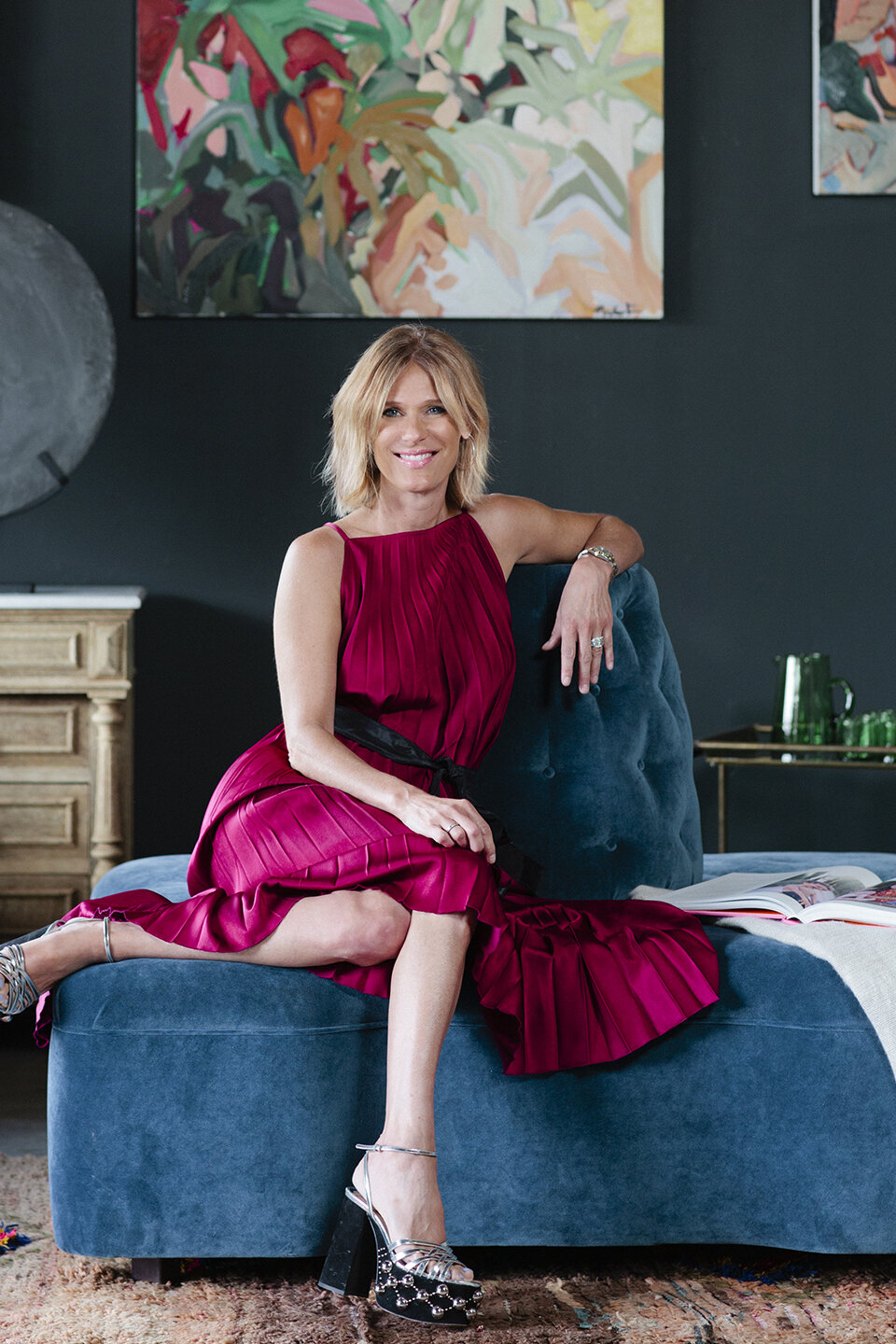 Additionally, Laura and her team work hard to keep the art assortment ever-changing at Design Supply. They represent over 70 established and emerging artists from around the country who work in a variety of styles and media. There is truly artwork to suit every taste and budget at Design Supply.
The Tramont
With tall ceilings, a grand sense of scale, and high-end finishes, each residence in The Tramont serves as the ultimate blank canvas. Many of The Tramont's living spaces incorporate a fairly open floor plan, so it is important that these areas be as welcoming and functional as possible which is why we turned to Laura Vogtle for help. We asked Laura to weigh in on how she likes to design and what to consider when creating an ideal living space.
1. Balance old and new
"When you're looking at your living room holistically, try and find both old and new pieces to help create a balanced, chic room," suggests Laura. "For example, try incorporating an antique chest or table with newer seating pieces for a fresher, more personal look."
Laura recently started importing curated containers of antiques from Europe, most of which can be seen at her new Lakeview showroom, Germane (open by appointment only). An antique chest is a timeless piece that would work nicely with the lines of a contemporary sofa or a pair of swivel chairs.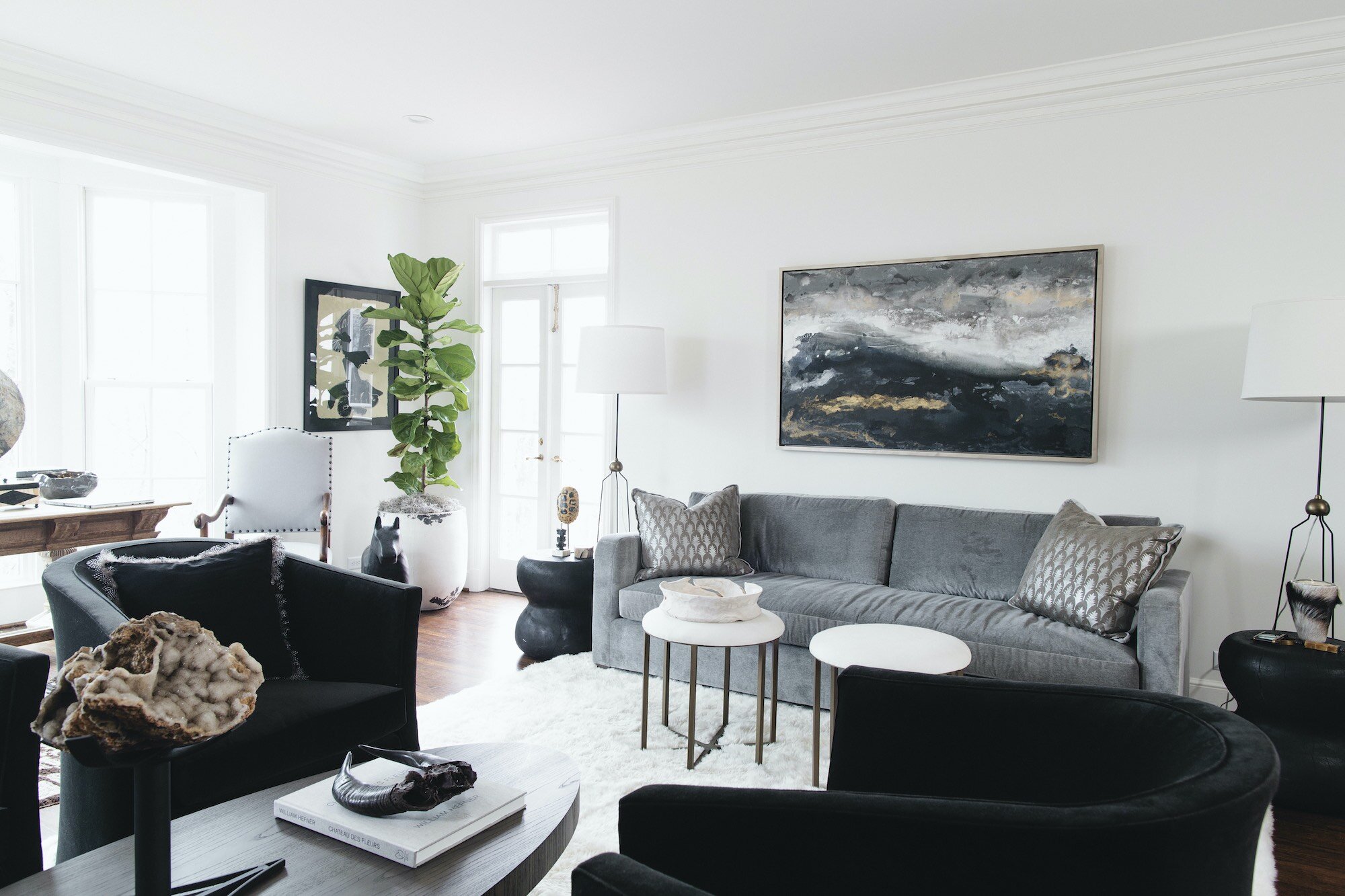 2. Let the art do the talking
"Art can transform any space," says Laura. Laura encourages her clients to make bold decisions with their art selections. Even if a client is hesitant to incorporate color or pattern into their fabrics or wall coverings, art is a great way and more low-impact way to add vibrancy and punch to any space.
One artist that Laura loves right now is Anne Darby Parker, a figurative painter from Charleston, SC. Using layers of colors and shapes to express her perception and richness for life, Anne Darby's work makes a statement in any room, adding vibrancy and curiosity.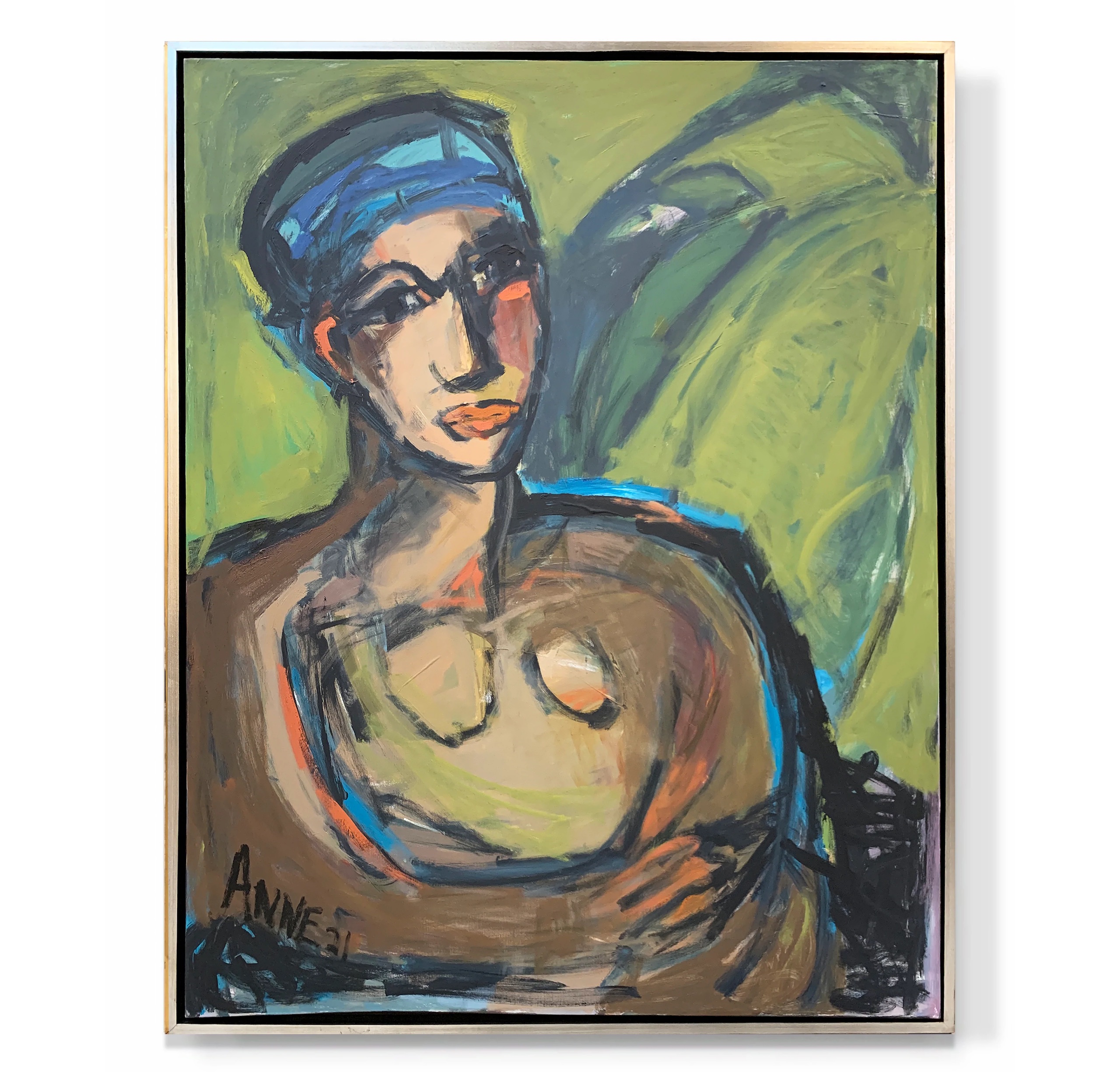 3. Add at least one small wow into every room
"Have some fun with it and take a chance with your space, whether it's a loud print on a pillow or painting the ceiling a vibrant color." While Laura admits she may be biased, she believes that art is always a fun place to take chances.
One artist I'm loving right now is Keren Toledano from New York City. Her bold use of color and unexpected abstract works are so sophisticated. To me they would feel right at home in a both a super modern loft or a more traditional home in need of some punchy, fresh updates. Plus, her framing is super sleek and chic too – I love everything about her work!
If you are looking for unique pieces for your home or want to connect with Laura and her team, be sure to head over to Design Supply's website for more information. Their storefront in Pepper Place is constantly evolving and always serves as a beautiful space for inspiration.